LRCs expertise spans across debt collection services, dispute resolution, litigation, and insolvency services – and we think this makes us pretty unique.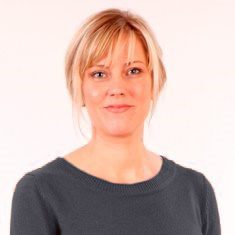 Rachael Ward – LRCs in-house lawyer, specialises in disputed and defended cases.
Rachael has been part of the LRC team for over 4 years. With a wealth of knowledge and experience in both debt recovery and litigation Rachael is on hand to assist you with your defended and contentious matters.
Qualifying as a Chartered Legal Executive back in 2006 and with over 15 years' experience in litigation law, along with industry knowledge and experience across your sector, means that Rachael advises, supports, and offers commercial resolutions to all disputes within your portfolio.
From the easy to the more complex caseloads, Rachael will help you understand the prospects of success across your portfolio – including costs, timescales, and outcomes.
Pre and Post Legal Fixed fee triage
Defended Matters
Mediation
Case example;
Debtor pays HCEA £1000. HCEA charges £100 + VAT of £20. They invoice us for the £20 VAT, which we pay and then recover on our VAT return so a nil cost exercise for us. They remit the amount net of their charges to us – this would have previously been £1000 – £120 = £880, but now will be £1000 – £100 = £900.
LRC offer fixed rate, competitive fees for all your litigation needs.
So, what does this mean?
By partnering with LRC you will be continuously supported by a highly skilled team of debt management and litigation specialists who will get most out of your debt portfolio in the most cost-efficient way possible. To find out how you can benefit from our competitively priced legal services please contact; rachaelward@legalrecoveries.com.
Contact
Please do not hesitate to contact client services with any concerns or questions or if you need any training on the debt recovery process or our online portal "Debt Manager".
When emailing the office, please use the team email addresses rather than (or as well as) individual ones, just to ensure that your email gets dealt with swiftly if the member of staff you are emailing is not available.
We will endeavour to keep you updated with any significant changes. Please do not hesitate to contact client services with any concerns.